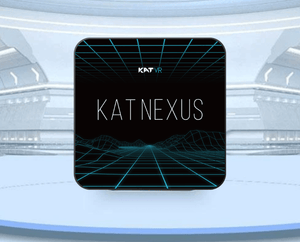 *If you encountered a problem with ordering the Nexus to your region, please contact us at global@katvr.com.
*Our operational software - KAT Gateway for Nexus is still in the latest stage of development and the currently available version is a late BETA. The user experience, software stability and game compatibility will improve in Q1 of 2023. At the moment, compatibility with some games has not been enabled yet - check the current list of available games: https://www.kat-vr.com/pages/quest-standalone-games
KAT NEXUS - INTEGRATION WITH STANDALONE VR SYSTEMS!
Through integration with standalone VR platforms via our latest innovation - the KAT Nexus adapter, now KAT VR technology becomes available to each VR enthusiast even without a VR-optimized computer! Get onto any of our devices and enjoy immersive VR adventures in each of your favorite games on ALL major VR Platforms!
HOW DOES IT WORK?
Check out the first review of KAT Walk C 2+ with KAT Nexus adapter for standalone experience with the Quest 2. Product testing with first impressions carried out by the VR Geek and Content Creator jBahr.
STANDALONE INTEGRATION OF KAT VR SOLUTIONS
UNIVERSAL PLATFORM & GAME COMPATIBILITY