BIG NEWS! KATVR Receives a Ten-Million-Level A+ Round Investment!
Great news for the future development of the KAT VR Team! KAT VR has just won a ten-million RMB level A+ round investment, which is our 4th round of financing since the very start. Large part of the collected funds will be allocated into the further optimization of our technology, additional R&D efforts, production iteration as well as expansion on the global market to bring our innovations to business and consumers all over the world.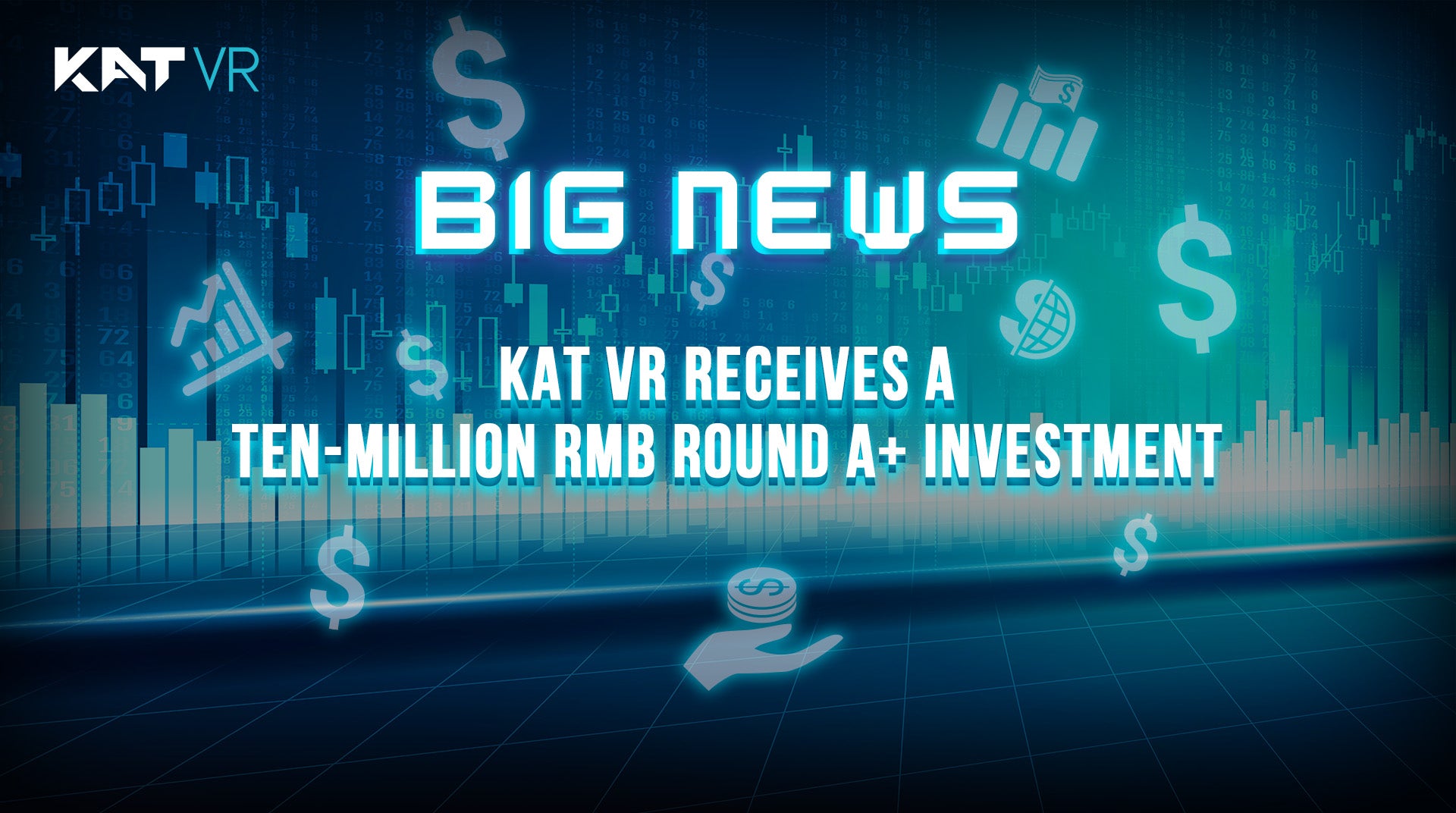 How we got here?
 Born in 2015, KATVR has been dedicated to pacing the road for immersive walking technology in VR interactions. As the pathfinder and developer of the of KAT WALK VR Omni-Directional Treadmill, and a leading provider of advanced, professional and complete VR solutions all over the world, KATVR owns hundreds of independent intellectual property rights both at home and abroad, ventures in various R&D fields, including VR interactive technologies, motion-capture technology as well as ergonomic design. In our development efforts, we've been always striving to offer VR enthusiasts and professional VR adopters more advanced VR immersive solutions.
 Kaye Pang, the CEO of KATVR, says - "KATVR has always been staying true to its original intention, taking the resolution to create advanced VR products, continuously concentrating on the the field we are most professional in - VR immersive walking, and continuously increasing the investment in R&D under the guidance of clear strategic blueprint, and thus to stand firm on our leading position of global VR technology and products provider.
Special Thanks go to every KATer for the support you've continued to give us over the years. We are now moving on with a smooth and steady pace to continue surprising you with new innovations in the future. Apparently, the global VR market is shooting up, and we believe that in this climate, KAT VR is about to enter into a thriving era!"